Simple Plans
All plans include Unlimited Tasks, Projects and Storage.
Compare plans
Core Applications featured in every plan
Premium Features & Addons
Overview
The what, why, and how of a project.
Issue Tracker
Napredni zadaci zahtijevaju više od jednostavnih "to-do" lista. Koristite spremljena pretraživanja, jedistvene ID-e predmeta, grupne akcije i dodatne statuse kako bi efikasno rješavali probleme.
Wiki
Stvorite svojstvima bogate dokumente koji mogu imati više verzija s dubokim raspravama. Učinite Wiki privatnim ili javnim pomoću djeljive poveznice.
Invoices+
Pošalji klijentima račune i ponude lijepog izgleda pomoću naše aplikacije za fakturiranje. Odlično radi s našom aplikacijom za praćenje vremena provedenog na zadacima.
CRM
Upravljaj kontaktima, kampanjama i pozivima za svoj posao. Zadrži pregled nad poslovima i vodećim
Project Copy
Pretvori bilo koji projekt u predložak i koristi predloške za inteligentno stvaranje novih projekata.
Reports
Reports
Email-In
Create tasks, discussions, issues and upload files from emails
Google Drive, Dropbox, OneDrive
In addition to unlimited file storage provided on all plans, link files from these services with ease just as if it's a file that was uploaded through the system.
And More
Freedcamp Enterprise
Freedcamp has features to support teams with hundreds of people who require larger-scale user management, access control, and security support.
Featured List
General Features & Integrations
FREE
PRO
BUSINESS
ENTERPRISE
Price per User/Month
$0
$1.49
$7.49
$16.99
File Size Limit
Single file maximum upload size, total file storage is unlimited on all plans.
10MB
25MB
100MB
250MB
Podrška
Standard
Premium
Advanced
⚡ Lightning Fast
Collaborators
Collaborators are free users on paid plans.
Neograničeno
Unlimited & Free
Unlimited & Free
Unlimited & Free
Core Apps
Includes: Tasks, Discussions, Calendar, Files, Milestones, Time, and Passwords.
Public Projects
Spread awareness about your work and make a project Public!
API
Zapier Integration
Connect to other applications easily.
Email-In
Create tasks, discussions, issues or upload files by sending an email to Freedcamp.
Google drive integration
Link files from Google Drive with ease just as if it's a file that was uploaded through the system.
Google shared drives
Formerly known as Team Drives - files in shared drives are owned by the team/group rather than an individual.
OneDrive integration
Link files from OneDrive with ease just as if it's a file that was uploaded through the system.
Dropbox integration
Link files from Dropbox with ease just as if it's a file that was uploaded through the system.
Project Copy
Turn any project into a template and use templates to create new projects intelligently.
Tags
Tag items and comments, easily search by tags. Tags enhanced controls on Business and Enterprise plans.
FileEdit
Saves your time by automating the downloading, editing, and finally uploading your documents back to Freedcamp.
Reports
Data snapshots
All your data and files saved by us periodically and available to download.
White label
Customize Freedcamp with your company's branding.
2FA
Two-factor authentication provides an extra layer of security to the sign in process.
SSO with SAML
Access Freedcamp with corporate credentials using SAML-based SSO (beta) - Microsoft Azure AD, Google SSO, Okta.
Tasks Features & Addons
FREE
PRO
BUSINESS
ENTERPRISE
Data Feed Links
Create your own reports which will update automatically.
Subtasks Pro
Give subtasks all functionality and properties that usual tasks have and unlimited nesting.
Copy/Move Tasks & Lists
Bulk Edit
Start date
Recurring Tasks
Gantt Chart View
Table View
Custom fields
Create extra fields such as: text, drop down list, date, number, checkbox and text area to customize your tasks.
Custom Statuses
Statuses are steps that tasks go through, commonly known as workflows. Default statuses can be customized via templates and applied to projects.
Multiple Assignees
Milestones Features & Addons
FREE
PRO
BUSINESS
ENTERPRISE
Start date
Bulk Edit
Calendar Features & Addons
FREE
PRO
BUSINESS
ENTERPRISE
Calendar sharing
Recurring Events
Google calendar sync
Have your Freedcamp calendars synchronized with Google instantly.
Other Premium Applications
FREE
PRO
BUSINESS
ENTERPRISE
Wiki
Create feature-rich documents which can easily have multiple versions with in-depth discussions.
Invoices+
Bill clients and send them estimates with our easy to use invoicing.
CRM
Manage contacts, easily stay on top of deals and leads.
Issue Tracker
Handle support, keep track of bugs, or use as your main task management.
Overview
See the project's details and recap. Customize projects by adding custom fields. Post project updates.
Reports
A visual representation of how your projects are progressing, through burn-up charts and pie charts at project and user levels.
Dashboards
Track progress and share results that are personally tailored for your team with the Dashboards.
Loved by more than 500K teams in 195 countries
Active user billing
Freedcamp aims to always offer the most affordable and transparent pricing and billing. Our Active User Warning System helps you keep costs down by giving you an accurate count of the active user count over your last billing period. This lets you lower the number of seats purchased and in turn your next month's bill. Check Billing FAQ to learn more.
We have Read-Only and Guest roles - 'collaborators' are perfect for clients and people in your organization who only need to observe work and/or occasionally comment.
Users invited as collaborators are not counted as active users and are free on our premium plans making Freedcamp even more affordable and easy to adopt.
These permissions are perfect for involving contractors, clients, and teammates from other departments absolutely for free.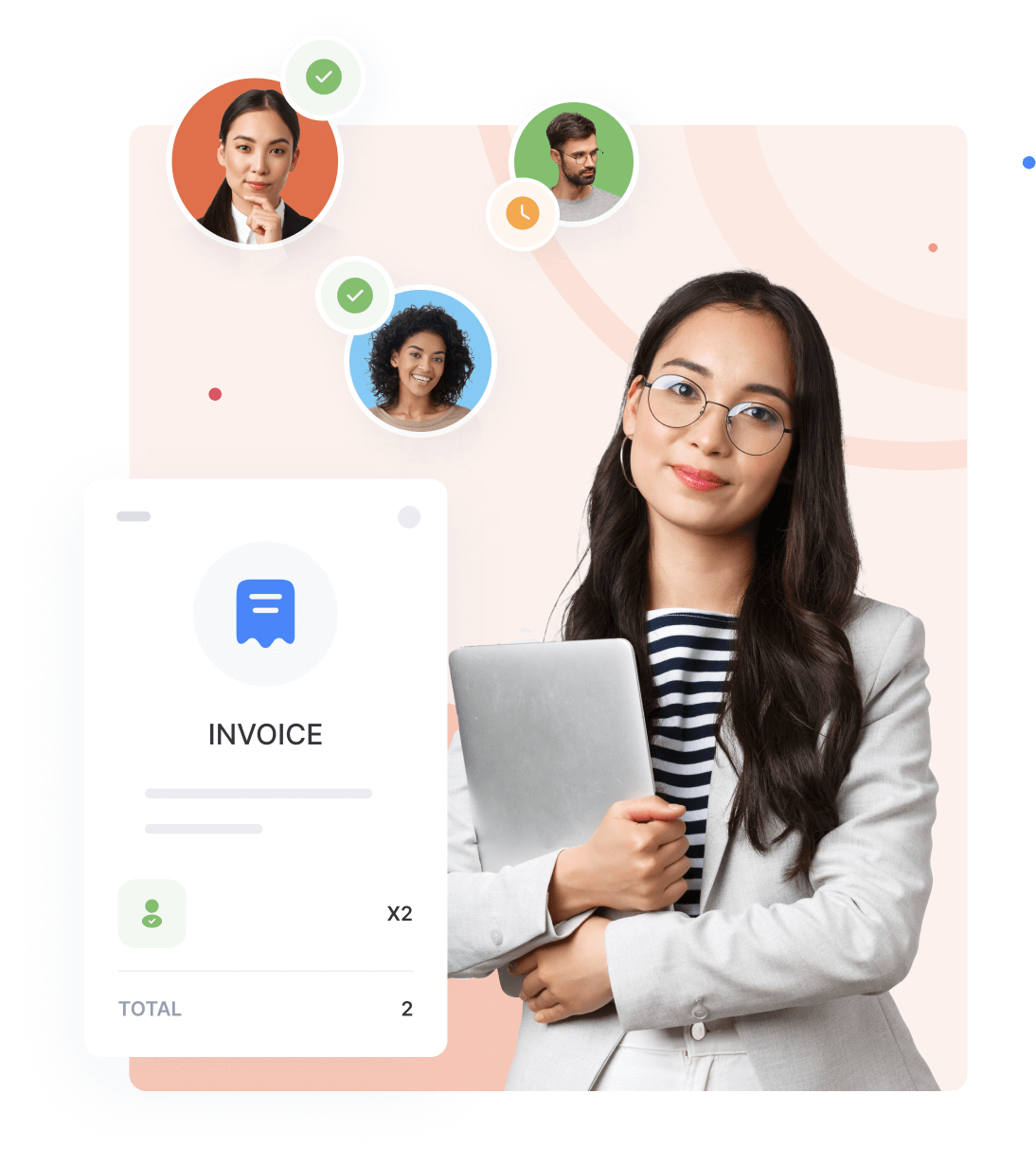 Freedcamp for the People
Are you a student, teacher, or part of a non profit organisation?
And want to use Freedcamp to collaborate on projects? Eligibility requirements are explained in more detail in the Freedcamp for Nonprofits FAQ and the Freedcamp for Education FAQ.
Special Options for your team and your company
To be considered for the special pricing options based on your team and company qualifications, please fill out the Freedcamp for Nonprofits application or the Freedcamp for Education application.